Welcome to P.W.C.
Whether you are brand new to the church thing or you've been around church for a while; we want to say welcome! Our goal at Prevailing Word Church is to create environments and experiences where you can encounter God in the midst of your life. When you come to P.W.C. on a weekday or weekend, our aim is that you would be inspired by the music, encouraged by the message, welcomed by our amazing community of people & be reminded that God's grace and love is here!
Our Mission
Teach Triumphant Truth so you can walk in your Spiritual Destiny and live an overcoming life.
Our Motivation
"Charismatic" – allowing the Holy Spirit's Gifts to operate in our midst.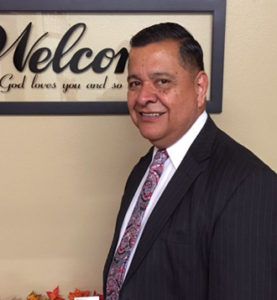 DAN YTUARTE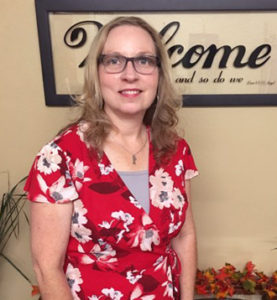 MELISSA YTUARTE
Pastor's Wife / Worship Leader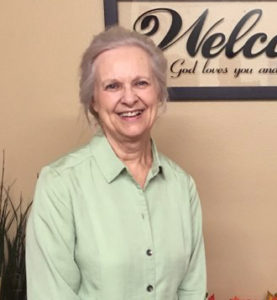 SISTER BEAMS
Founding Pastor / PWC Cotulla Pastor
Plan of Salvation
The Bible says, "For all have sinned and fall short of the glory of God" (Romans 3:23). Here's the bad news AND the Good News – "For the wages of sin is death, BUT the gift of God is eternal life in Christ Jesus our Lord" (Romans 6:23). Without Jesus Christ, we have no hope of eternal life in Heaven. The payment or reward for sin is death – not physical death, but eternal death in Hell. There is nothing we can do in ourselves to remove the sin in our lives; no matter how much good we do, we can't measure up to God's glory. And, no matter how much bad we've done, the blood of Jesus is powerful enough to cleanse us. To receive your gift of eternal life today, Romans 10:9 & 10 says, "That if you confess with your mouth the Lord Jesus and believe in your heart that God has raised Him from the dead, you will be saved. For with the heart one believes unto righteousness, and with the mouth confession is made unto salvation."

Say this prayer: "Heavenly Father, I come to you today as a sinner in need of Your grace and forgiveness. I believe in my heart that Jesus died on the cross to pay the wages for my sin. I also believe He was raised from the dead to give me eternal life in Heaven. I now confess Jesus as my Lord and Savior. Thank you for cleansing me of my sin and giving me a home in Heaven. In Jesus' name, Amen."
Our Beliefs
Doctrinal Stance of Prevailing Word Church
We believe the Bible has absolute authority as the infallible Word of God.
We believe in the deity of Jesus Christ, His virgin birth, His atoning death and burial, His resurrection from the dead, and His ascension into Heaven.
We believe there is salvation in no other name but Jesus Christ, as the Holy Spirit cleanses us; this salvation is a free gift from God and cannot be worked for or otherwise earned. MAN HAS A CHOICE TO ACCEPT OR REJECT GOD'S FREE GIFT.
We believe in the baptism of the Holy Spirit as a separate work of grace subsequent to the salvation experience. Every believer can be filled to overflowing with His Spirit and speak with other tongues as the Spirit gives the utterance.
We believe in divine healing by the power of the Spirit of God through the prayer of faith, the prayer of agreement, the spoken Word uttered in faith, and through the laying on of hands.
We believe in the new birth, eternal life, Hell, and eternal retribution.
We believe, in the name of Jesus, that signs and wonders will follow them that believe, i.e., healing the sick, casting out demons, and rebuking contrary winds and seas.
We believe in a pre-tribulation rapture or catching away of all born again believers who have made Jesus Christ the Lord of their lives.
We believe there is one God and that He manifests Himself in three ways – the Father, the Son, and the Holy Spirit. Even though these are three distinct purposes, there is only ONE GOD.
Although we understand that all who live godly in Christ Jesus will likely face persecution for their faith and that there are challenges to overcome in a fallen world, we do not believe that our God of love causes or allows sickness, disease, loss or other forms of evil to come on a believer in order to further his or her spiritual growth. Rather, we believe that the Holy Spirit is the one who leads, guides, corrects, directs, and teaches us through reading of the Word, preaching, the leadership of the church, the fellowship of believers, and prayer.
We believe that God established the family unit at creation as stated in Genesis 2:18-25 and as upheld by Jesus Christ in Mark 10:6-9 and elsewhere. God created a biological man/male and biological woman/female and gave them unique but complementary skills, talents, nurturing abilities, and perspectives. According to these same scriptures, marriage is defined as one man and one woman joining together in covenant by stating their vows of commitment to each other before God. We believe all forms of sexual intimacy outside the boundaries of this definition are sin, e.g., heterosexual relationships before marriage, adultery, homosexual relationships.
We believe life begins at conception and is valuable and worthy of full protection at every stage.
The History of
Prevailing Word Church
To honor Pastor L. Lynn Beams –
After 22 years at Dupont Company in Victoria, Texas, Lynn was called into full
time ministry. He began a work at The House of Prayer in San Antonio, Texas;
during that time in the early 80's, he battled cancer and received a report of "one
night to live" from Dr. Cohen, his Oncologist. However, Lynn was miraculously
raised up back to life!
After his recovery, he was called to Lytle, Texas where he pastored a growing
church for many years. Here is a list of accomplishments I want to share.
Pastor Beams –
1. Built two churches, the large church in Lytle, Texas and a lovely church in Cotulla, Texas.
2. Established an accredited Bible school.
3. Was involved in the community through writing a newspaper article,
participating in multi-church events, and speaking at various public events
4. Served (while pastoring) with son-in-law, Dan Ytuarte, at Ever Change Youth
and Family Services, a faith-based residential facility for juvenile males and
females.
5. Initiated and oversaw Angel Food Ministries, offering low-cost food in the
Lytle and San Antonio areas.
6. Began Evenings to Bless Israel and then joined with Christians United for
Israel to continue hosting an annual Night to Honor Israel for Lytle and the
surrounding areas.
7. Was a hard worker, never quit, had bulldog faith, and loved his family
After fighting the good fight of faith, Pastor Beams finished his course and entered
Heaven on December 4, 2017.
2 Timothy 4:7-8