Looking for Daily Decrees?
Decrees for Developing Spiritual Dynamos.
Upcoming Events
Take a closer look at our current monthly events at PWC.
Healing and Total Restoration
is only a click away.
3 A Day Scriptures
Read 3 Scriptures A Day with your PWC Family.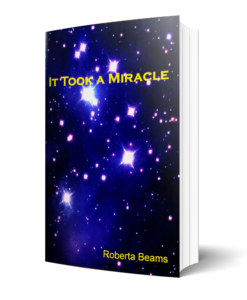 It Took A Miracle
By: Roberta Beams
Do you believe in miracles? I do! In fact, I have seen many miracles with my own eyes. In this book, I recount some of the miraculous events I have experienced-from healing and divine protection, to the greatest miracle of all: salvation.
Get your copy in the Church bookstore for a small donation.
Recent Audio Teachings
The Word Works, listen and grow with us.
Listen to our wide variety of Audio Teachings to enhance your spiritual walk and help you develop the best version of you.
60 SECONDS that will change
your life FOREVER.
Prayer Services
At Prevailing Word Church, we know that God answers the prayers of His people. We love to communicate with Him and watch Him work in our lives as well as the lives of those around us. Join us at any of the times listed below as we come before His throne and lift our praises and requests to Him.
Pre-service Prayer
9:15 a.m.
Intercessory Prayer
8:00 p.m.